Yin Mei received her B.A. in Psychology at UC Berkeley. In 2010, she moved to Beijing to work at a public relations consulting firm. She also lead tech and innovation community events, including TEDxBeijing and BarCamp Beijing. In 2013, she moved to New York City and became active with the journalism community. She is currently serving her second term as membership chair for the Asian American Journalists Association. After seeing a gap in tech talent in New York, she enrolled in a 3-month bootcamp in 2014 to kickstart her career as a software engineer. Today, she's working full-time for a medical startup devoting her days to an effort in improving quality of outcomes for cancer patients.  Yin graduated from the intensive NYU CS Bridge program in 2016 and began her studies for her Masters in Cyber Security. Given her background in communications and journalism, she's working on a project exploring ways to bridge the gap in knowledge about technology solutions for securing the integrity of material for investigative journalists. Find her on Twitter @msyinmei.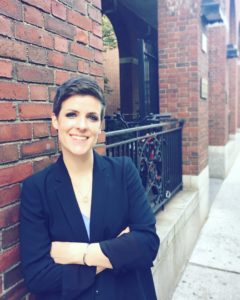 Emily Poole is a 3L student interested in cybersecurity law, its implications for our national security, and the role of our democratic institutions in overseeing developments in both of these areas. She is the founder of the National Security Reading Group, a new student organization sponsored by the Center on Law and Security, which hosts monthly lunch discussions with experts in different areas of national security law. She is also on the board of the NYU Law and Government Society. In Summer 2016, she was a judicial intern at the U.S. District Court for the Northern District of Illinois, and also conducted research on privacy law for an upcoming book by a NYU professor. In Summer 2017, she will be working on cybersecurity issues as a summer associate at Alston & Bird LLP in Washington, D.C. She graduated summa cum laude and Phi Beta Kappa from Tufts University with a B.A. in International Relations and French.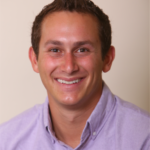 Alex Siegel is a 3L from the California Bay Area. In 2013, he received his B.A. in Philosophy, Politics, and Economics from the University of Pennsylvania. After graduation he returned home to work for Google's legal department, where he assisted with product counseling and commercial matters. Outside of his studies at NYU Law, Alex consults for startup companies as a Fellow for InSITE, a graduate student leadership development program. He also worked as a Staff Editor for the NYU Journal of Law and Business and served on the board of the West Coast Connection student group. Alex spent the summer of 2016 interning with Yelp's legal department and his 2017 summer as a summer associate with Morrison & Foerster's Technology Transactions group in San Francisco.