Lola Ajayi is pursu
ing her Master of Public Administration (MPA) in Public and Nonprofit Management & Policy, with a finance specialization, at New York University's Robert F. Wagner School of Public Service. Lola received her undergraduate degree in Criminal Justice from The George Washington University. Prior to graduate school, Lola worked as a Security Specialist with U.S. Customs and Border Protection (CBP) for more than four years. While at CBP, she performed extensive analysis and adjudication of background investigations and planned and facilitated roundtable discussions to analyze current policies for her division. Lola then went on to work as a Senior Investigative Case Analyst with CSRA (formerly Computer Sciences Corporation – CSC), supporting a CBP contract. This past summer, Lola worked as a Cyber Intern (IT Specialist) with the National Protection & Programs Directorate (NPPD), where she was an integral member of the Industrial Control Systems-Cyber Emergency Response Team (ICS-CERT). Her work was primarily focused with the Program Management Office (PMO) where she supported the Industrial Control Systems Joint Working Group (ICSJWG) Public-Private Partnership and the Private Sector Assessments Program. Upon completion of graduate school in December 2016, Lola will work with the federal government in Washington, DC.
Cassan
dra (Cassie) Deskus is a 3L student interested in criminal justice, technology policy, and tax policy. She is currently participating in NYU's Technology Law and Policy Clinic. She was a student advocate for the Domestic Violence Advocacy Project, where she worked on the Uncontested Divorce Project, and is a member of the Women of Color Collective. She spent last summer interning at the Department of Justice's Computer Crime & Intellectual Property Section and will spend next summer at the DOJ's Child Exploitation & Obscenity Section. Prior to law school, Cassie worked for three years as a software engineer and analyst. She has B.S. in Math from the University of Chicago and an M.S. from Northwestern University.
Joshua R. Fat
tal is a 3L student interested in studying the effects new technologies have had on various topics in national security law and criminal procedure. He currently serves as Co-Chair of the IPELS Cyber Law Committee, and is also a student advocate for the International Refugee Assistance Project. He spent this past summer in the Cybersecurity Practice of the NYC office of Steptoe and Johnson LLP, where he worked on issues concerning data breaches and foreign laws on encryption technologies, and has served as a research assistant for Professor Samuel Rascoff at NYU Law, Matthew Waxman at Columbia Law, and Fareed Zakaria at CNN. He previously studied History at Columbia University, where he graduated Phi Beta Kappa and Magna Cum Laude.
Leonid Grinberg is a 3L student interested in how rapid technological developments interact with legal and regulatory frameworks. He is the Editor-in-Chief of the Annual Survey of American Law. Last summer, he worked as an intern at the Securities and Exchange Commission in the office of Commissioner Kara Stein. Prior to that, he worked as an intern at the United States Attorney's Office for the Eastern District of New York and in the Fraud Section of the Criminal Division in the Department of Justice. Prior to attending law school, he worked as a software engineer at the New York Times. He graduated with an S.B. in Computer Science and Engineering from MIT.
Linda Nguyen 
is a senior at NYU Tandon School of Engineering studying for a BS in Computer Science. She is also this year's student leader for the NYU CSAW Department of Homeland Security Quiz, a cybersecurity game show sponsored by its namesake, the U.S. Department of Homeland Security. Working alongside the government unit, Nguyen will introduce control systems as the topic for this year's competition.
Munieshwar
(Kevin) Ramdass is a third-year graduate student interested in cybersecurity, computer science and forensics. He is an intern for a federal law enforcement agency in the U.S. He was an advocate for the transparency of black box DNA forensics tools, and worked with forensics scientists and students to shed light on the inconsistencies that some of these forensic tools produce. Prior to graduate school, Kevin reverse engineered a proprietary probabilistic genotyping program from the program's historical results while interning at the Legal Aid Society DNA Unit. He graduated with a B.S. in Computer Science from NYU Tandon School of Engineering.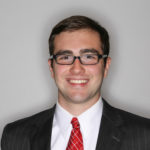 Nathaniel J. Tisa is a 2L student focused on the intersection of national security requirements and civil liberties through the lens of technological change. Nate serves as a student fellow with the Information Law Institute and staff editor on the Journal of Legislation & Public Policy. He spent this summer as a 1L diversity scholar in Morrison & Foerster's NYC office working on issues of privacy and data security regulation, complex litigation, and enforcement of the Foreign Corrupt Practices Act. Additionally, he serves as a research assistant to Professors Stephen Schulhofer and Ira Rubinstein of NYU on national security law and privacy issues. He obtained his Bachelor's degree from Georgetown University, where he studied international politics, graduated Cum Laude, and served as student body president.